Roading Contract
Jilesen Group are called in on numerous occasions in the Ruapehu area to help with roading projects and repairs.
The clients that request services from Jilesen's are the local District Council, Transit New Zealand, other earthmoving companies and roading contractor companies that win the contract work in the Ruapehu District.
Jilesen's roading work consists of:
Repairs, rehabilitation work on state highways and rural roads in the Ruapehu District
Creation of new roads in rural and residential areas in the Ruapehu District
Farm roading projects and bridge construction work
Repairs & Rehabilitation
The Ruapehu area is a large area to manage in terms of roading and our roads are subjected to severe temperature changes and lots of traffic throughout the year. The maintenance requirements of our roads is very demanding and a number of contractors are involved to keep these maintained throughout the year.
Jilesen's have a strong track record in the road maintenance and road repairing area and this keeps us very busy either as primary contractor or sub-contractor. We are happy to work on our roads in any shape or form.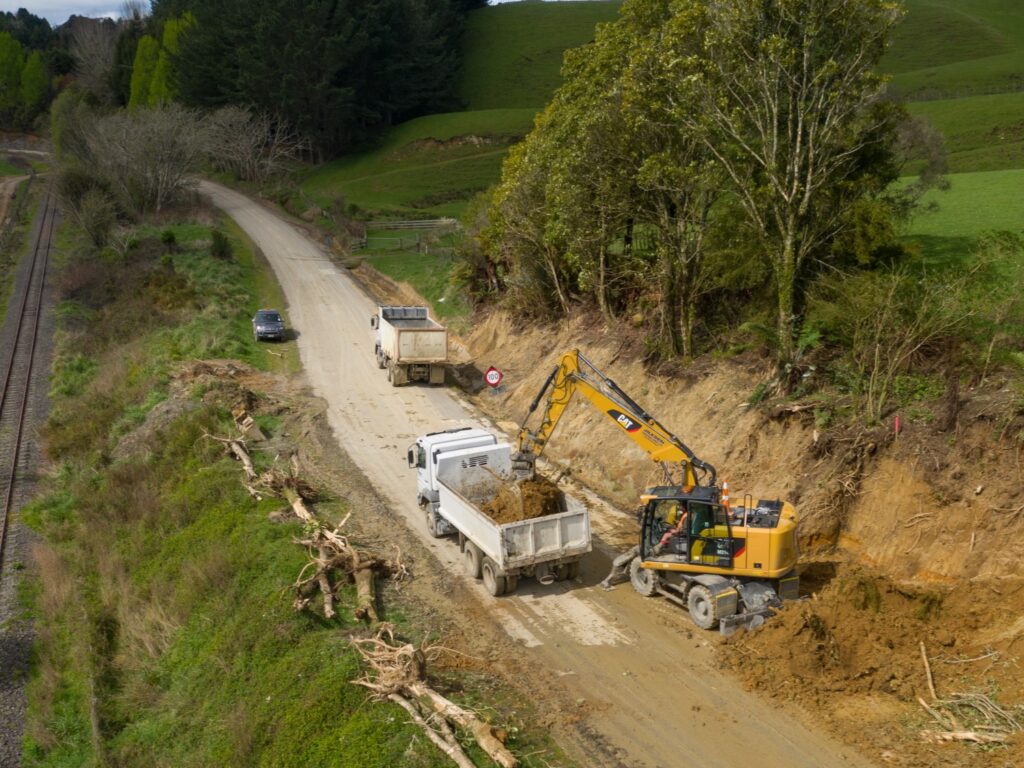 Creation of New Roads
We are called upon on many occasions to undertake new road development in our area, from farm and country roads to residential roading.
We have access to a large supply of quarry metal for our roads, river banks repairs and many situations where hard metal is required. We also have a transport operation that we use to carry this metal to and from any roading projects.