Our Story
Jilesen Group is a well structured operation working to give a quality service operating quality machinery and trucks in the king country region.
The Jilesen family has been a prominent feature in the Taumarunui area for many years. Tony senior and his wife Christine bought up their three young sons, Martien, Tony junior and Henry. After Tony senior purchased a D47U caterpillar dozer the boys spent many years breaking in the land in the Waimiha area with their father.
In 1989 Jilesen Contractors Ltd was formed. By 1990 a number of earth working machines had been purchased along the way to cater for road and site construction and work obtained for the railways in the king country region. The problem of transporting machines from one site to another became serious so a policy decision was made to purchase their own transporter.
A second hand 1980 R series Mack with a three-rows-of-4 MTE low loader was purchased in 1990 and an additional decision was made that year to start to purchase the company's own trucks to service the contracting work.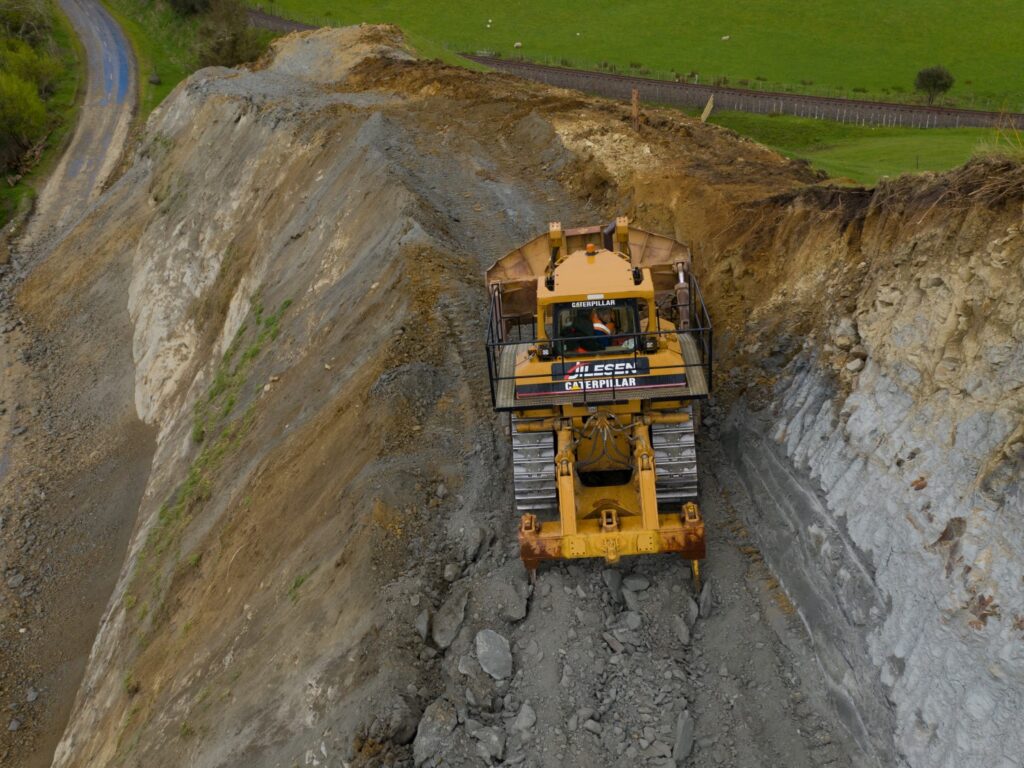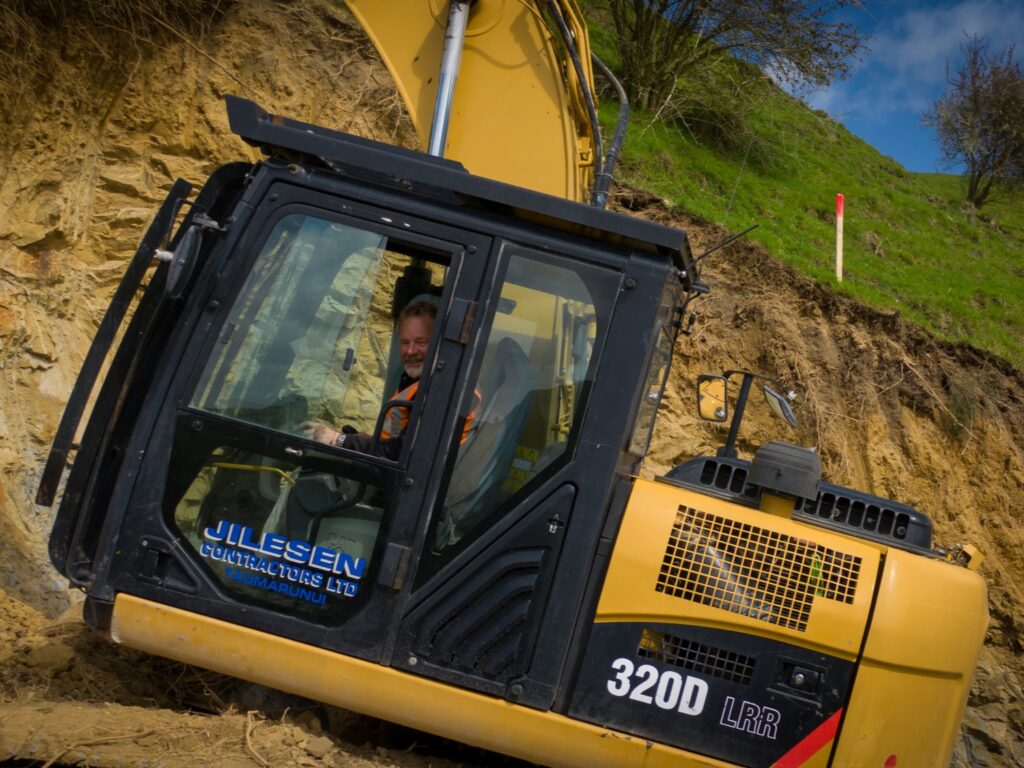 Jilesen Group then purchased its second serious truck, a Mitsubishi FV 320, in 1992. A bulk body was manufactured and fitted by Cambridge welding and two years later the same company built a three axle trailer and the rig went to work as part of the developing Jilesen Group business.
A new Mitsubishi FV350 was purchased and in 2001 another 350 was fitted to a TRT three axle trailer.
The next step was to replace the R model tractor with a CH Mack purchased from Jurgens in Wanganui but the r model remained in the fleet doing less demanding work.
The company owns 28 machines including mobile crushers, 8 trucks, and 3 quarries and employs a staff of 35 including management.
Jilesen Group have their own workshops at the depot and all maintenance work except for major overhauls are carried out by employed mechanics.